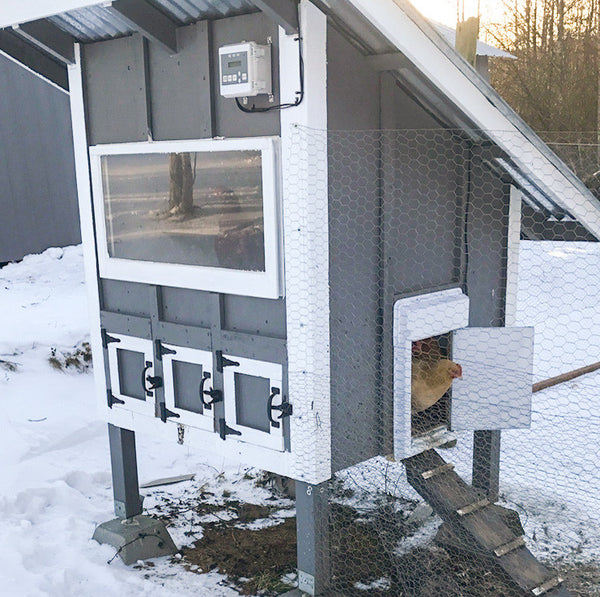 Automatic Chicken Coop Door
Worry-free, automatic operation that opens the door in the morning and closes it at dusk. Keeping your chickens cozy, safe and secure at night.
Built-in light-sensor, battery and charge controller with state-of-the-art technology for robust, reliable operation.
Heavy ABS and aluminum construction makes the door extremely tough, durable and predator resistant.
The controls can be mounted remotely for easy access from outside the coop.
Add the optional solar panel for off-the-grid operation.
Visit the features page for a detailed list of what we can do for you!
Features
Testimonials
Wanted to let you know the door arrived in great shape and works very well. Everything is more robust then I expected, the computer control is very cool and very easy to use. After I installed the door, for the first couple of days I felt like I couldn't trust the door to work its magic, so I was out there staring at the console watching everything unfold at the opening & closings but everything worked great.

Satisfied Customer